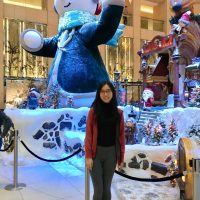 CHEUNG, Mia Ming Nga
Year 2, Department of Psychology, Faculty of Social Sciences, The University of Hong Kong
I am Mia, a second-year student majoring in Psychology and minoring in Linguistics and French. I am most fascinated by the connection between the human mind, music, and language. I love working with children, and I wanted to get involved in research in Psycholinguistics which is why I applied for the winter internship at the SLR Lab. When I'm not studying or working in a lab, I'm usually playing the piano, having rehearsals, watching standup comedy, doing yoga, or trying out new restaurants!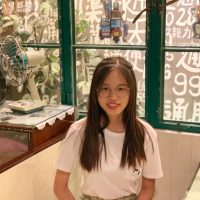 LAU, Oi Ying Winnie
Year 2, School of Chinese, Faculty of Art, The University of Hong Kong
I am Winnie, a year 2 student majoring in Chinese language and literature and Chinese history at the University of Hong Kong. I feel so grateful to be one of the interns in the lab. There were lots of opportunities for me to acquire new skills, like programming, taking care of children and handling data. I also met a lot of new friends in this internship. The internship is really a helpful and inspiring experience.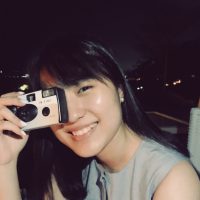 LIU, Tsz Huen Isabella
Year 1, Bachelor of Science in Speech and Hearing Sciences, The University of Hong Kong
Hello, my name is Isabella, I am currently a year 1 student studying speech and hearing sciences in HKU. During the winter break of 1920, I committed myself to work at the SLR lab. Internship in the lab has been a fruitful experience for me, and I get to have a lot of hands-on experience working with children on the ASD project. It also helps to enhance my communication skills and research techniques such as creating a computer experiment with a software called Psychopy. Those precious experiences help equip me for my final year dissertation. I am also very grateful for working with the lab research assistant, speech therapists and interns. I have a great time interacting and working with them!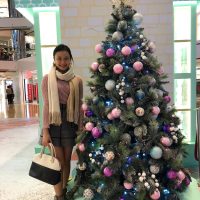 TO, Cheuk Wai Renée
Year 3, Department of English, Faculty of Arts, The Chinese University of Hong Kong
I am Renée, a year three student majoring in English at the Chinese University of Hong Kong. This internship provides me with precious opportunities to work with children as well as hands-on research experience such as using different programming softwares to analyse data and doing literature reviews. With these skills equipped, I am more aspired to pursue my future studies in speech therapy.
TONG, Wing Zhang Valerie
Year 5, Department of Psychology, Faculty of Social Sciences, The University of Hong Kong
I am Valerie, a year 5 student studying at the University of Hong Kong majoring in Psychology. As a psychology student, I have always been interested in working with children, especially those with Special Education Needs. In the SLR Lab, I got a chance to assist the professor and research assistant with an ASD project which provided me an opportunity to do testing with children. It is really interesting to work with children because I got a chance to learn how to communicate with children. Besides, throughout the internship, I got to learn some ways in setting up psychology experiments. These are things that I could not learn during lessons in my 5-years of study. This internship taught me a lot and I am thankful for everyone who I work with.
WONG, Pui Ching Winsy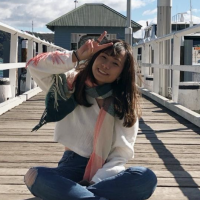 Year 2, Bachelor of Applied Science (Speech Pathology), The University of Sydney
G'day! I am Winsy, a year 2 speech pathology student from Sydney! It has been an interesting and rewarding experience working with the SLR Lab. I got to know people from different universities, and it was my pleasure to work with every one of you. I would never know how much hard work is needed behind a research project if I didn't take part in this internship. I really appreciate people around me who are striving for perfection, even in just a tiny part of the research project. Gonna miss our noise and laughter in the office!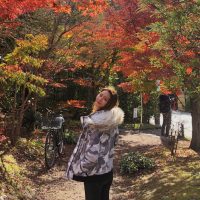 WONG, See Yu Kylie
Year 1, Department of Speech Pathology, Faculty of Health and Rehabilitation Science, The University of Queensland
Hello, this is Kylie, a year 1 speech pathologist student studying at University of Queensland. I have been interested in helping people in need, especially children, since a young age. It was such a treasurable experience to work at the SLR lab this winter. Throughout the internship program, I realize that textbooks can only build up my basic knowledge, but it can't help me understand more about the actual perceptive. Experiences in getting involved in pre-testing preparations, carrying out testing, reviewing literature and interpreting data, etc, have given me clearer concepts of how a team works together to conduct a research. Experiences are more significant for a healthcare worker than book learning. I am looking forward to impacting the lives of patients, as well as being impacted by them in the near future.
YEUNG, Yin Shun Christy
Department of Speech Pathology, The University of Sydney
Hello, this is Christy! I am currently studying Speech Pathology at the University of Sydney. I chose Speech Pathology in the first place because of my passion in language and health science. Working in the SLR lab was a precious and valuable learning experience as I got to work with a group of people who share the same passion as me. During the internship, I worked closely with the research assistant and other PhD students to assist with their research projects. I was also given many opportunities to interact and conduct assessments to children with ASD. Overall, it was very rewarding as I was able to apply different clinical skills I learned into practice. I feel so thankful that I could be part of the team and work with those amazing people!