Associate Professor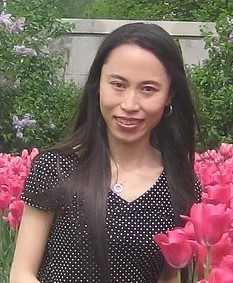 Division of Speech and Hearing Sciences
Faculty of Education
The University of Hong Kong

Degree: Ph.D., Chinese University of Hong Kong (2008)
Email: xltong@hku.hk
Phone: +852 2241 5982

​Correspondence Address:
Room 804C, Meng Wah Complex,
The University of Hong Kong,
Pokfulam, Hong Kong.


Recent Honors and Awards:
HKU Research Output Prize (2017)

HKU Faculty of Education Research Output Prize (2017)

HKU Faculty of Education Outstanding Young Researcher Award (2016)

HKU Faculty of Education Early Research Output Award (2016)

HKU Overseas Fellowship Award (2015)

National Academy of Education/Spencer Foundation Postdoctoral Fellowship (2011)
Profile
Dr. Shelley Tong's Ph.D. and postdoctoral work explored the mechanisms of word reading and reading comprehension development and difficulties in Chinese and English. She expanded her early research by unifying three areas—speech perception, language learning, and biliteracy acquisition—and developing a new interdisciplinary research program to understand how bilingual children crack suprasegmental speech and orthographic codes to formulate speech-print associations in the process of becoming biliterate. Specifically, her research topics include: 
(1) Cross-language perception of lexical prosody (i.e., Chinese lexical tone and English lexical stress)
(2) Musicianship and tone language expertise on second language acquisition 
(3) Statistical learning of orthographic regularities in children with developmental dyslexia 
(4) Prosodic reading and reading comprehension difficulties in first and second language reading comprehension development 
(5) Understanding reading comprehension difficulties in children with autism spectrum disorders 
(6) Learning Chinese as a foreign language 
(7) Understanding cognitive and linguistic prerequisites underlying reading comprehension development in bilingual children. 
​
Click to see more about Faculty Webpage, Curriculum Vitae, & Publications